Peruvian Girl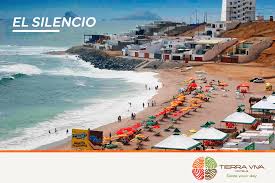 From the Album McDonald's Farm

I had arrived in Peru that morning with my heart in my hands
I was knocking back the Pisco Sours on the El Silencio sands
I was in the mood for romance I was in the mood for love
I had to find a Peruvian girl
A sweet and kind Peruvian girl
Then suddenly before me like right out of a dream
There's a woman with a beauty like none I've ever seen
And a smile that said a thousand words struck deep into my heart
What is your name, Peruvian girl
Do you feel the same, Peruvian girl
Chorus
And she said, la la la etc
We walked along the shore a while with the moonlight in her hair
She didn't understand a word I said, but she didn't seem to care
I did so much want to tell her what was in my heart
Did she feel the same, Peruvian girl?
Did she feel this flame Peruvian girl?
Within a week we were married on Peruvian land
I was looking forward to spend my life on the El Silencio sand
But that night she looked into my eyes and in perfect English said
Please don't be mad, my Englishman
I have been bad, my Englishman
She said there's something that I've tried to say to you all week
But I have wanted you so bad that I could hardly speak
I come from Bethnal green my love in sunny London town
We go home tomorrow, my Englishman
Let's see no sorrow, my Englishman
Then I said, La La etc etc
THE STORY BEHIND THE SONG
Federika was born in Dubrovnik, Croatia but immigrated to Peru when she was one year old. We met in 1990, which was when I started writing songs prolifically, so what better subject for a song than a Peruvian Girl. The storyline is a lot different to our own, but we have walked on El Silencio Beach together and do spend a lot of the time talking at cross purposes.