Lucky Boy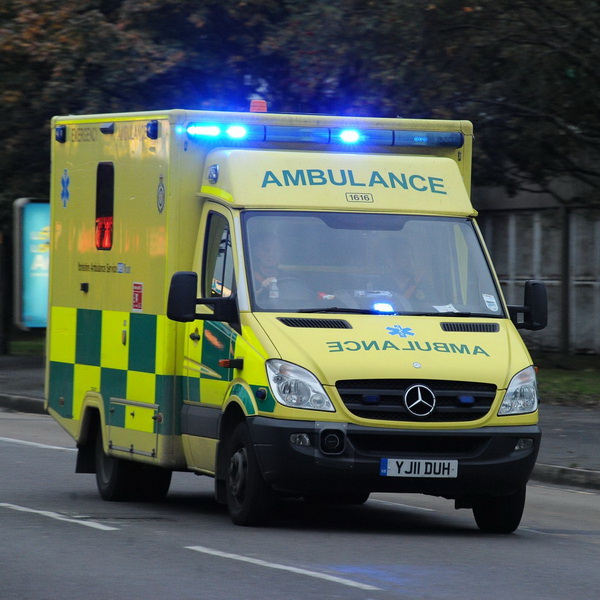 Song Not Yet Released
The temperature's rising, your head is spinning
Your breath is shortening, alarms are ringing
The room is growing smaller, the light shines far too bright
The floor draws closer, there's no more doubt
Someone's shouting, is there a doctor about
While a thousand empty bottles join in the fight
He's a lucky boy, his friends agree
He's gonna get through this wait and see
Since he was young, he's always been that way
There's no doubt about it, he's gonna pull through
They'll fix him up, just as good as new
Then it won't be long before he's back at play
The medic's working, the siren's howling
Eyes are closing, regret comes calling
Will you ever see the ones you love again
Your mind is wandering, senses failing
All around you, the world is sailing
When the engine stops, it's good to hear the rain
He's a lucky boy that's all you hear
As blood runs pounding in your ears
A bright light is showing you the way
He's a lucky boy they all agree
With a will to live you don't often see
He'll survive to see another day
You're a lucky boy, back at home
Seeing things that you've never known
Tears of joy falling from your eyes
A lucky boy, laying in your bed
Thinking of what you've never said
With another chance to look up at the sky
THE STORY BEHIND THE SONG
I lost touch with my school friends on the day I left school, and it wasn't until the website Friends Reunited came along thirty years later that I got back in touch with some of them. It is always interesting to discover what happened to old friends, and Chris was one of the surprises. If our class had voted on who was most likely to become one of the captains of industry, we would have all voted for Chris.
Chris stayed on at school but became a little too fond of the wacky baccy, and so his studies literally went to pot. He became a plasterer, and although he may not have achieved his full potential, he was happy with his life. I do know he would have been a brilliant plasterer.
Drugs remained a constant companion throughout his life until in his late fifties when he had a heart attack and was given a quadruple bypass. The doctors told him he was a lucky boy and that it was a miracle he survived. All of this, he told me whilst puffing away on a cigarette.
His recollection of the event was very interesting and what struck me most was how when he got home, he lay on his bed and started crying uncontrollably.