Germinal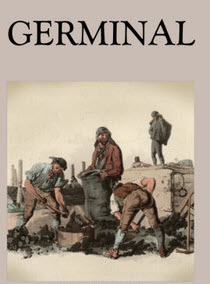 From the Album  McDonald's Farm
Sitting there on the desert sand
Cool night air and guitar in hand
Picking out a tune
Looking for some words to sing
Thinking about those last few years
Writing songs that no one hears
Watching the night pass
Wondering what the next day will bring
It's been so hard, as the flower grew
Wondering if he'd ever make it through
But something inside him said he had to write
And not to rest till he'd won the fight
Though there were times, when he'd lay in bed
Crying "Lord won't you give me strength to raise my head
Please watch over the seeds I've sown
Let them find a place in someone's home"
Trying to prophet in your hometown
It's like facing winter in an evening gown
With no one to turn to who will ever understand
People smiled as they turned away
"He'll learn" he'd hear them say
"He's nothing special 'cause there's nothing in his hand"
But now he's so close, he's paid his dues
He's had his share of the reds and the blues
His music judged from leather chairs
Criticised before it hit the air
By the masters of a factory
Where lives are ruled by fashion industry
But his time will come one day
When seeds are strong, they'll always find their way
THE STORY BEHIND THE SONG
It was 1991, and I had just been offered my first record deal. It was an independent company called Rosie Records, whose owner described my songs as "The best I have heard in twenty-five years in the business."  It was a small record company, but they were working in collaboration with the major publisher Acuff Rose. The UK head of Acuff Rose promised to give my album Touch the Moon his full backing.
I was working in the Dubai Hilton at the time, five hours a night with a ten-minute break each hour. It was at the end of one of those gruelling nights that I was walking back to my apartment across some waste ground when I had the urge to sit on a rock and take out my guitar. Instantly, the guitar riff appeared, and the first line was unsurprisingly, "Sitting here on the desert sand, cool night air and guitar in hand."  OK, the air wasn't that cool by British standards but compared to the forty-five degrees in the daytime, it was blissful.
If you want to know what happened next, you will have to read my autobiography, Just a Few Seconds.