A Chair By The Window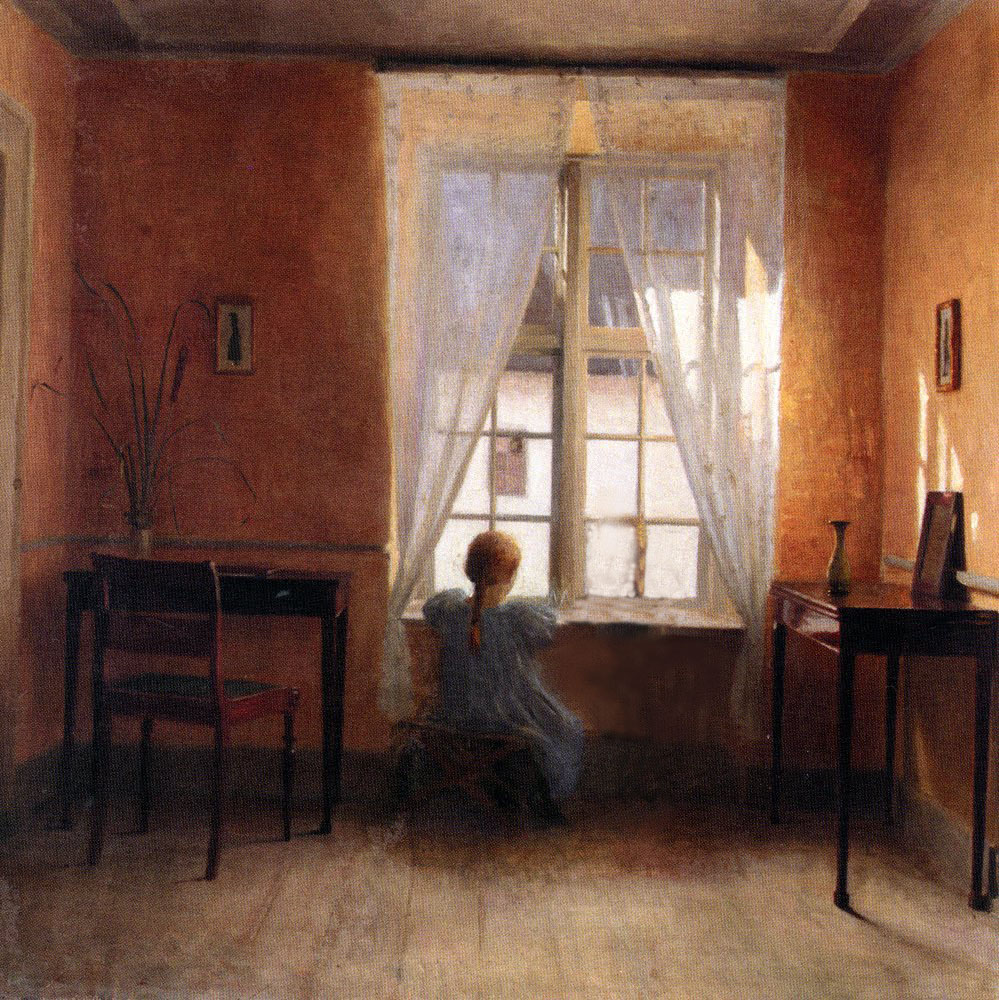 From the Album  A Chair by The Window
There's a place in a chair by the window
Where a young girl sits
She patiently waits for her father
For her world to be lit
There's a knock on the door
It's the postman
A telegram is read
Your country regrets to inform you
That your father is dead
He's missing in action somewhere
In the first world war
It's important for you to know
Just what he died for
So we can be free
To live our lives
In freedom and safety
Peace must survive
There's a place in a chair by the window
Where a young woman sits
She patiently waits for her young man
For her world to be lit
There's a knock on the door
It's her young man
It's his love that she needs
He's the reason that she wants to live
She's the air that he breathes
They're going to get married someday
She's having his child
Theirs is a once in a lifetime love
A rose growing wild
They want to be free
To live their lives
In freedom and safety
Peace must survive
There's a place in a chair by the window
Where a young wife sits
She patiently waits for her husband
For her world to be lit
There's a knock on the door
It's the postman
A telegram is read
Your country regrets to inform you
That your husband is dead
He's missing in action somewhere
In the second world war
It's important for you to know
Just what he died for
So we can be free
To live our lives
In freedom and safety
Peace must survive
There's a place in a chair by the window
Where an old woman sits
She patiently waits for the morning
For the streets to be lit
There's a knock on the door
It's the postman
A letter is read
If you don't pay the money you owe us
You'll wish you were dead
She has a choice of food or heating
She's cold and alone
Nothing left except her memories
And an empty home
But she's still free
To live her life
In freedom and safety
Peace has survived
There's a place in a room by the window
Where a dead woman lay
She patiently waits for her funeral
It's the end of her days
There's a knock on the door
It's a tax man
He starts to yell
If you don't pay the money you owe us
You'll go to hell
She was killed for nothing more
Than the change in her purse
It's too late to tell her now
That things could be worse
So what was it all for
All the death and the pain
They built our shelters
Now they stand in the rain
THE STORY BEHIND THE SONG
I knew from the beginning of my musical career that I was going to be a composer, which is why I found it so frustrating when everything I composed in the first few years was rubbish. I had a breakthrough in 1975 when I wrote a series of classical guitar pieces that were graded from beginners to advanced. They were published by EMI and can be found on my website. I started to write instrumentals effortlessly, but songs still evaded me, and in particular, the lyrics. In common with most mediocre songwriters, when I was stuck on a line, I wrote any old rubbish and pretended to myself (and hopefully others) that the words had some deep meaning. A Chair by the Window was my first experience of a song writing itself in my head. It was autumn 1989, and I was driving along the M1 to Derby when a simple tune came to me with the words, "There's a place in a chair by the window, where a young girl sits." It is the kind of line that leads effortlessly into a story.
By the time I arrived at my destination, the song was written in the sequence, girl, woman, wife, widow, old woman, and dead woman. The structure was there, so filling in the blanks was easy.
I have never had such a positive reaction from a song as I have from A Chair by The Window. I worked at the Dubai Hilton just after the Gulf War when the bar was full of American servicemen. They were queueing up to buy my tapes and while at sea, this song went around the aircraft carriers like wildfire. When the servicemen returned on leave, they came into my bar and insisted I played it several times a night. I had a similar response wherever I played it.
In 2016, I played it in a large, open mike bar in Cape Town where it had a lukewarm response. Whether that was down to the South African taste in music or because these days, maybe the public is more inclined towards happy music, I have no idea.